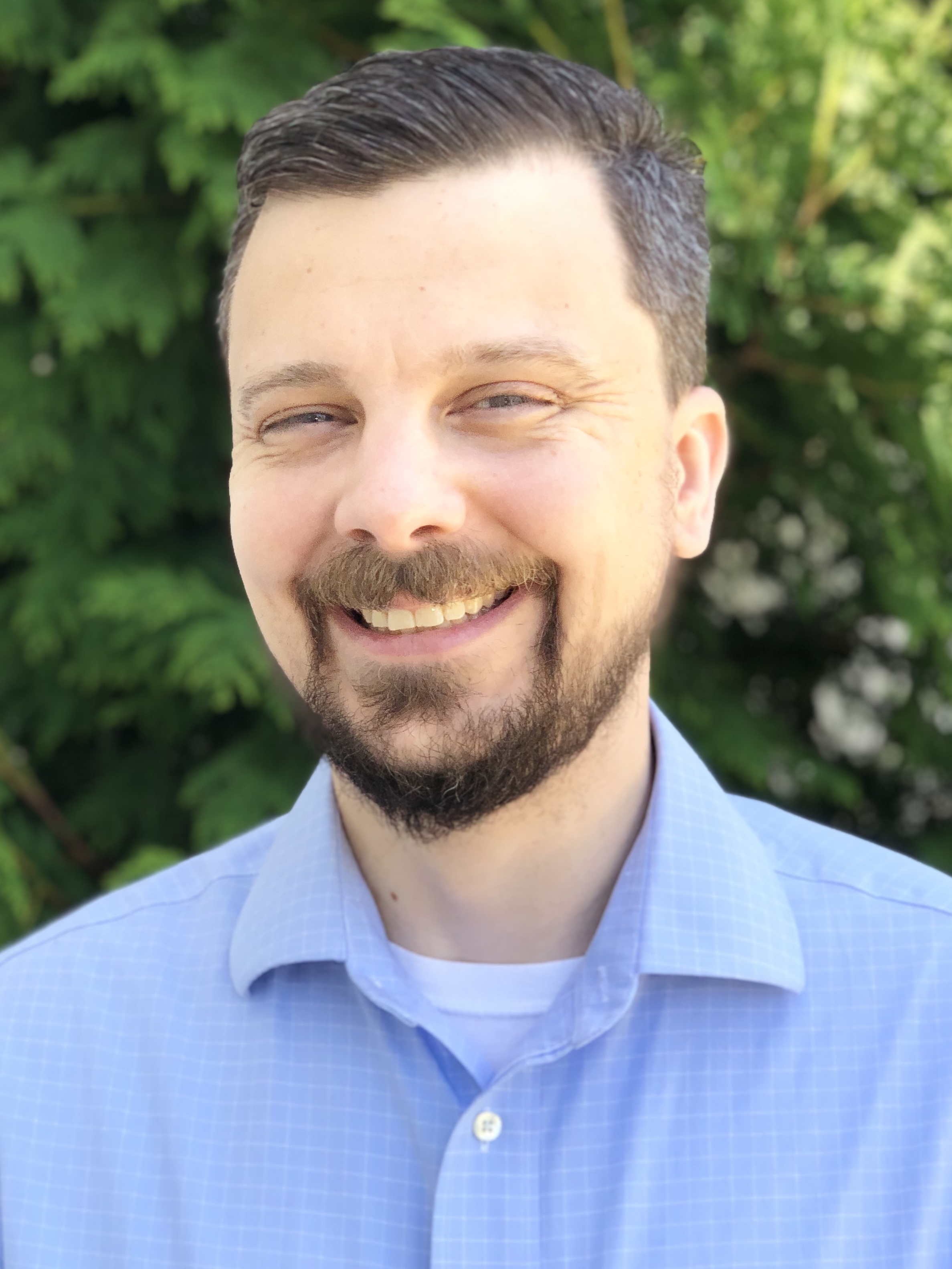 The Rev. Matthew Baker, Pastor
The Rev. Matthew Baker came to First Presbyterian Church as our new Pastor September 1, 2019.  Matt was born and nurtured in the faith as a Lutheran in northeastern Ohio.  His family relocated to Celebration, Florida in 1998 and became Presbyterians.  Matt met his wife, Liz, at Presbyterian College.  He graduated from Columbia Theological Seminary.  After graduating, he served for 8 years as pastor and head of staff at Macedonia Presbyterian Church in Candor, North Carolina.  Together, Matt and Liz have two wonderful daughters, Elizabeth (Elly Mae) and Sarah.  
[Read more...]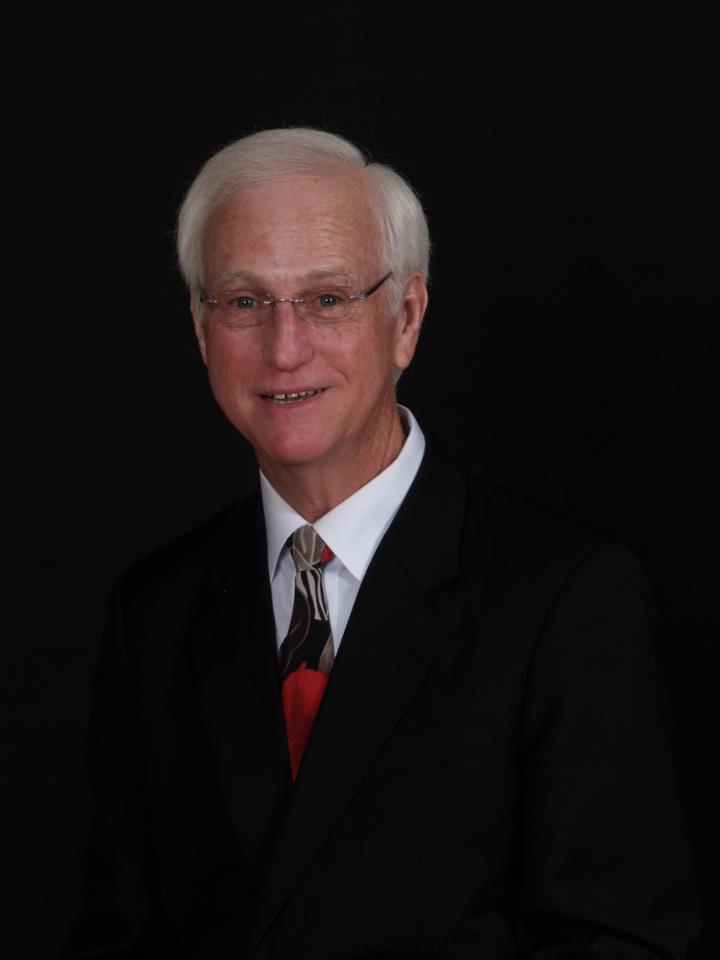 The Rev. Dr. Preston Smith, Parish Associate
The Rev. Dr. Preston Smith joined First Presbyterian in June 2017 to serve as the "bridge" interim minister as we went through the process of calling an interim pastor, and now serves as our Parish Associate. He assists our Pastor with pastoral care needs. He has served as a pastor at several churches over his 50 year career as an ordained minister and and served as Director of the Pastoral Care Department at Nash General Hospital. He retired from Nash General in 2005 and was then called as the installed pastor at Falkland Presbyterian Church prior to retirement. Preston and his wife Judy, a retired educator, have three children and five active grandchildren. They enjoy visiting their families in Raleigh, Myrtle Beach, SC and Salt Lake City, Utah. Additionally, they enjoy riding motorcycles, and Preston enjoys woodworking and even finds time for a little golf!
[Read more...]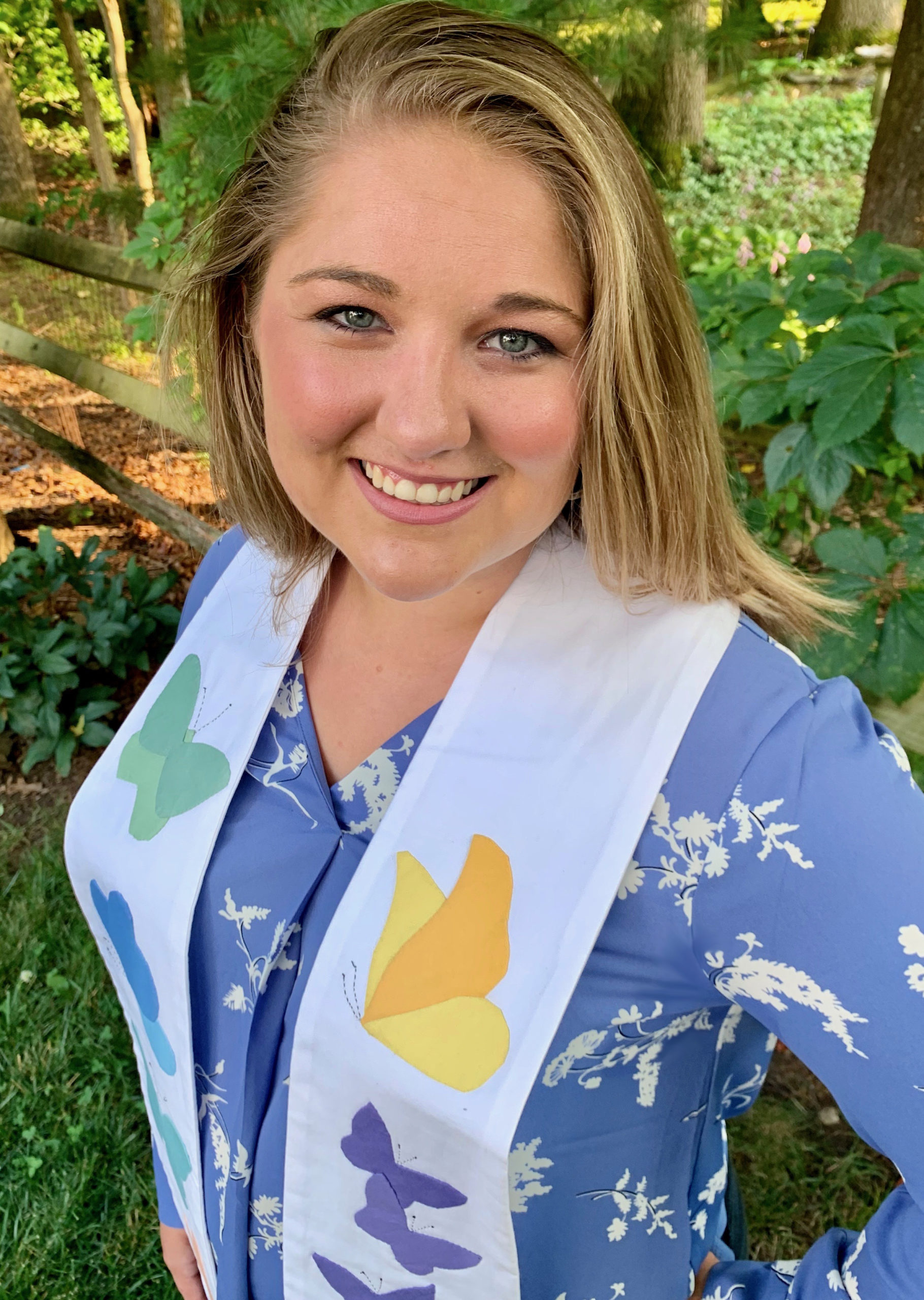 Hannah Trawick, Community Pastor starting August 1, 2020
Hannah Trawick is a small-town native, hailing from North Wilkesboro, NC. She is the daughter of a PCUSA pastor and an adult literacy educator, the sister of a burgeoning opera singer (so she thinks), and the wife of an environmental graphic designer. Hannah grew up very active in her church, serving as an elder, youth leader, and young adult advisory delegate to General Assembly. She was a member of her congregation's puppet ministry team and can even claim the title of "Master Level Puppeteer"!  She spent her high school summers attending Montreat Youth Conferences and working as a camp counselor at Massanetta Springs Camp and Conference Center, where she met her now husband, Jake. Hannah attended Queens University of Charlotte for college. She majored in Religious Studies and minored in Peace and Conflict Transformation. She was extremely active in the school's Chaplaincy Department, and was hired upon graduation to serve as Assistant Chaplain to the university. In this role, Hannah managed and expanded the school's homeless ministry program and built a team of student leaders across faith traditions who were eager to learn and serve together. After a few years working at Queens, Hannah discerned a call to ordained ministry. She and Jake packed their apartment and moved to Atlanta, GA, where Hannah completed her Master of Divinity degree at Columbia Theological Seminary. During her time there, Hannah worked in refugee resettlement with a local nonprofit, served as a hospital chaplain at a Level One Trauma Center in downtown Atlanta, and completed a pastoral internship at Central Presbyterian Church. Through these experiences, Hannah discerned a clear call to relational ministry. As she began her search process, Hannah was hopeful to find a congregation equally committed to each other and to the community it serves. First Presbyterian Church's Community Pastor opening was the first position to catch her eye, and after coming to know the APNC and staff, she is confident that she is called to join the vibrant and committed energy of FPCRM and is eager to come to know and love its members. Hannah and Jake have been married for (almost) four years and have a spunky and feisty cat named Hank. They enjoy walking together, cooking (and eating!), good fellowship, and good TV. They are eager to learn to kayak on the Tar River, explore the Mills, and make Rocky Mount their new home. 
[Read more...]

Jim Smith, Director of Music
Jim completed a Bachelor of Music degree at St. Andrews Presbyterian College and a Master of Music degree at West Virginia University. Postgraduate work in vocal and choral music has included studies at West Virginia University, Westminster Choir College, the University of Georgia, Smith College, Oberlin College, and Indiana University. Jim served as an Associate Professor of Music and the Director of Vocal and Choral Activities at Peace College for many years.
[Read more...]

Jennie Vance, Organist
Jennie Vance joined the staff of First Presbyterian in August, 2005. Jennie is the former Coordinator of Music Studies at Peace College in Raleigh, where she taught classes in music theory, served as College Organist, and accompanied the department's two choral ensembles, the Peace College Chamber Singers and the Peace College Choir.
[Read more...]