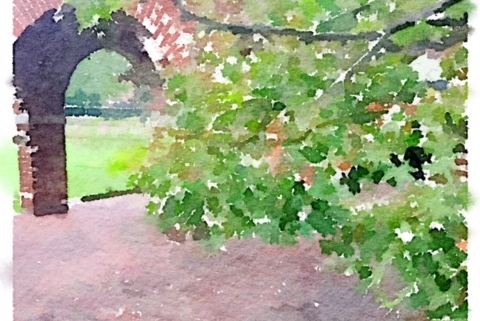 Dear Friends,
In my engineering studies as a young adult, I learned a principle that continues to shape how I plan, lead, and implement ideas in other arenas of life. The more moving parts in a system, the greater the possibility for systematic failure. Said positively, the simpler a plan, the more likely it is to succeed.
August 2020 at First Presbyterian Church feels like it will have more moving parts than an automotive manufacturing plant. We will have a Montreat @ Home experience for the youth; we also will continue planning for Confirmation, Stewardship, and worship during a pandemic. We will be on-boarding our new Community Pastor, as Hannah and Jake are moving to Rocky Mount as soon as possible. This will be followed by an Ordination and Installation service in the near future. We have tough decisions to make about events like Rally Day and other events. There are roof and window repairs around the church alongside a switch for higher capacity internet service. Individual families will be working to make the wisest decisions for how their family will approach school, communal activities, and safety as we move into another academic year. There are enough pressure points and moving parts for the system to fall apart.
Thankfully, our church is not driven by the pastors, session, or even the membership. The moving parts that could cause failure are not ours to fully understand or control. Rather, we are led by the Holy Spirit, into whom we entrust our plans, our hopes, our dreams.
Our church is holding on to the breath of God and trusting in God's sustaining power in a very eventful, stressful, and ever-changing season. Help me and one another to remember that moving parts are not places where we can fail; rather, moving parts are places for the Spirit of God to do the most amazing work.
In Love and Gratitude,
Matt
https://media.myworshiptimes31.com/wp-content/uploads/sites/90/2018/10/29194853/tree.jpg
640
480
dseale
http://fpcrm.org/wp-content/uploads/sites/90/2017/02/fpcrockymount_logo.png
dseale
2020-07-28 14:45:31
2020-07-28 14:46:48
August 2020