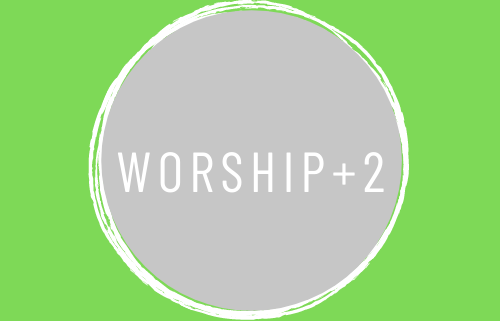 I am genuinely excited!
We are working toward: Rally Day, a new way of looking at stewardship, evolving ways of being the church, new study opportunities, engaging sermon series, and so very much more. On any given day around the church, you may see us writing scripts, sermons, or lessons; filming, editing, and story boarding; praying, crying with the broken, and laughing with the uplifted. The church is abuzz as we move into a VERY exciting fall 2021.
When things were about to get new, difficult, exciting, or otherwise different, Jesus and his disciples sat down and broke bread together. I'm excited that we are able to find new ways to reincorporate the sacrament of communion into our worship services. In the coming months, we will be nourished by God's unique gift of the Eucharist for the purpose of living our faith in wonderful and unexpected new ways.
Something I would like for you to think about is the idea of Worship+2. We are all called to participate in worship. Worship alone doesn't fully inform our spiritual life. We also need study and mission. As you think about what your life will look like this fall, think about what you can add to your faith that might be a blessing to the church and yourself. What study opportunity can you add? What committee, community partner, or facility need could use your help? Think about spending time in worship, time in study, and time in service. Should we all commit to this, we'll see the Spirit's work all around us.
What an exciting time to be a part of FPC Rocky Mount. God bless each of you as you celebrate God's presence and look toward how to love and serve our God even more in the coming months.
With Love and Gratitude,
Matt
https://media.myworshiptimes31.com/wp-content/uploads/sites/90/2021/07/28140731/Grey-and-White-Simple-Circular-Church-Logo-1.png
500
500
dseale
http://fpcrm.org/wp-content/uploads/sites/90/2017/02/fpcrockymount_logo.png
dseale
2021-07-28 14:07:40
2021-07-28 14:08:57
August 2021