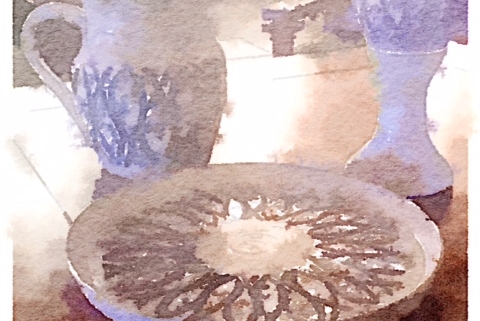 For lo, the days are hastening on, By prophet bards foretold,
When with the ever circling years Comes round the age of gold;
When peace shall over all the earth Its ancient splendors fling,
And the whole world give back the song Which now the angels sing.
Friends,
I remember how long it took from Christmas to Christmas when I was a child. One year was an eternity. Now, Christmas seems to come sooner and sooner every year. While some days drag on, the years are beginning to race. The lyrics of "It Came Upon the Midnight Clear" poetically portray this reality. The days are hastening on as the seasons of the year continue to circle.
Parents are frequently reminded that their little ones grow in a blink. Students are told to cherish their youth. Every rapidly approaching Christmas confirms our suspicion that time is limited to enjoy the world around us.
Here I pause to say, "This is fun!" The culture around the church office, the worship services in their variety and similarity, the special events in their decadent hospitality are all so special here at First Presbyterian Church. I have met unique people from other faiths, cultures, and backgrounds. I have been blessed to serve alongside some brilliant servants and learn from dedicated disciples. As time seems to be flying by and another Christmas has crept out of nowhere, I celebrate the time that I've been here and the vast experience and opportunity that you have afforded me.
My continued prayer for you is time to stop and say, "This is fun! This is special! This is beautiful!" I hope that you are caught up in the overwhelming love of Jesus' birth. It was a story that caused the heavens to rip open with angelic song. It took shepherds to a newborn in a manger. It called magi from afar. I hope that you can experience some glimpse of glory, which causes you to stop and give praise for the blessed beauty in the brevity of life.
Merry Christmas and Happy New Year,
Matt
https://media.myworshiptimes31.com/wp-content/uploads/sites/90/2019/12/29194751/Communion-pottery.jpg
640
480
dseale
http://fpcrm.org/wp-content/uploads/sites/90/2017/02/fpcrockymount_logo.png
dseale
2019-12-30 09:39:14
2019-12-30 09:39:14
January 2020