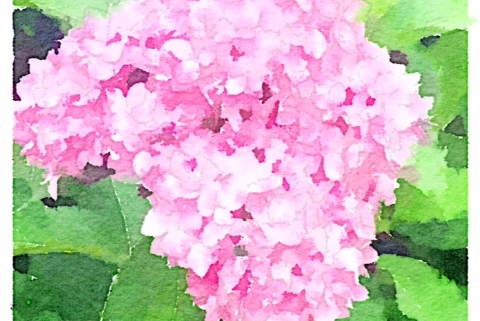 Dear Friends,
Your elected Session met on Tuesday, May 19th to discuss the past, present, and future of church plans related to the pandemic. We've come a long way in a few months in our recorded worship and creative connections. We still have a long way to go before we can safely resume regular Sunday worship in the sanctuary. Here is where church leadership currently stands.
First, we are reopening the church office for limited hours and with several restrictions. You should have received correspondence about this last week. The staff have been working diligently during this time, and I'm grateful for their help in taking a step toward normalcy.
Second, we are planning an outdoor worship service at Rocky Mount Academy ball field for June 14th at 10:00 am. We are hopeful that this casual service can have prayer, modified communion, and fellowship with 6 feet of distance between family groups. Look for more nformation as we get closer to June 14th.
Third, we are continuing Zoom gatherings. We've ceased those that had no participation, and we are adding new options soon.
Fourth, we are looking into options for limited groups of people to gather for prayer in or around the sanctuary. There are a lot of wonderful ideas, and there are significant concerns about safety for all of our members and visitors.
Fifth, we are in continuing conversation about when we can return to communal worship in the sanctuary. While there are thoughts and opinions across the spectrum about what would allow us to safely return, the Session was unanimous that we cannot at this time determine a schedule for resuming congregational worship to the sanctuary.
I would like to highlight three areas of significant consideration.
One, singing is proven to transmit the virus more than other actions associated with worship. The professional associations related to the performance of music have requested that churches refrain from singing for the foreseeable future. Your music staff and I are spending time researching and learning about what this means and how we can adapt.
Two, staff and Session are both looking at every part of worship and how it would need to be adapted for people to gather
together. We are listening to peers in other churches locally and around the United States. There are lingering issues to resolve for the safety of all.
Three, our recorded worship has reached across the globe, across denominational lines, and into the homes of those unable to join if we were meeting in person. We have learned much about recorded worship; we have much still to learn. We are seeing great results of this ministry, and we hope to continue it going forward.
You are the church at work in the world. You are the body of Christ serving in ways both large and small. You are bearers of the image of God and the ones to whom the image of God is revealed in others. Until we meet again on a ball field, grocery store aisle, or in our sanctuary, know that your life and work is in our prayers!
With Love and Gratitude,
Matt
https://media.myworshiptimes31.com/wp-content/uploads/sites/90/2020/05/28131727/Lane-garden-hydrangea.jpg
640
480
dseale
http://fpcrm.org/wp-content/uploads/sites/90/2017/02/fpcrockymount_logo.png
dseale
2020-05-28 13:18:24
2020-05-28 13:18:24
June 2020