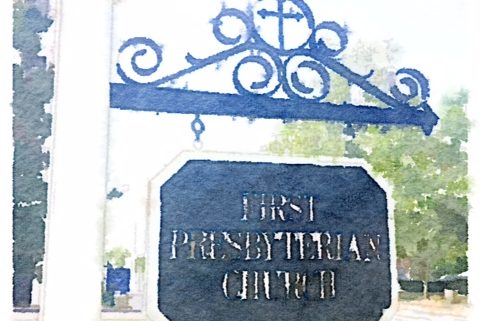 As many of you know, Judy and I were on vacation the first part of October.  Last spring, we made our schedule to visit family in San Diego and then spend a week attending concerts and touring the surrounding areas of Las Vegas.  Little did we know someone was going to create a tragedy by shooting from the Mandalay Bay Hotel into a crowd who were enjoying an open air concert?  Thankfully, our visit didn't coincide with that national tragedy.
I admit we were curious to see the place where it happened.  As we entered the city, we saw on the grassy median flowers, cards and a variety of memorials for the people.  The display extended about two blocks and was fenced in to make it safe for people entering and leaving.  At the end of the makeshift      memorial were two small tents for people to visit where someone would pray with them.  Seeing this     created a somber feeling for us.  This memorial was always crowded with visitors as well as creating a   traffic jam.
As I interacted with workers, they were open in telling us how difficult this terrible incident was for them.  It was a surreal experience to be in an environment where people were mourning and yet,       continuing to celebrate the city of Las Vegas.  The people were determined not to let this incident define them.  As a way to support the victims, they were selling T-shirts, caps, sweatshirts and other things with the slogan "Vegas-Strong."  One hundred percent of the proceeds went to a victims' fund.  Needless to say I was impressed!  Yes, we came home with several of them.
As a church, you have been and continue to experience transitions.  While your transition isn't like the one in Las Vegas, you still have feelings which need to be supported.  I think we need to pay attention to the dynamics of change.  "Change" whether it's chosen or imposed, creates the opportunity to either grow or regress.  What I experienced with you is a strong commitment to "keep on keeping on." Because of what I have discovered about you, I firmly believe you will also embrace the ministry of Scott as you work and prepare for your next installed pastor.  I have seen your determination to acknowledge your loss and still maintain excitement about your future.  You are "FPC-Strong!"
On a personal note; I am deeply appreciative of the support and love you have shown to Judy and me.  As we change roles, I am thankful for the opportunity to be your bridge pastor.  I give my love and grace to all of you here at FPC.
FPC-Strong!
Preston
https://media.myworshiptimes31.com/wp-content/uploads/sites/90/2017/10/29194934/First-Presbyterian-Sign.jpg
640
480
dseale
http://fpcrm.org/wp-content/uploads/sites/90/2017/02/fpcrockymount_logo.png
dseale
2017-10-30 12:42:17
2017-10-30 12:42:17
November 2017