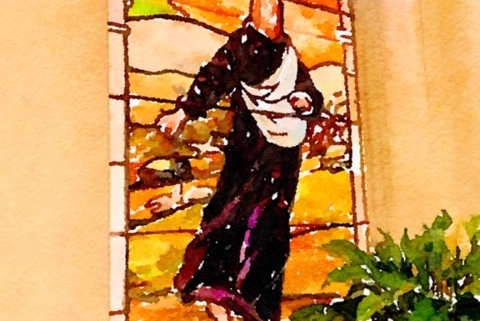 Dear Friends,
Allow me to offer some answers to the top questions that have come through my office in the last 3 weeks.
1)   Is this the end of the world?
No. I don't think this is the end of the world. Times are tough; life is hard. However, there is much that calls us to celebrate and rejoice.
2)  When can we go back to the sanctuary?
Returning to the sanctuary for indoor worship is a Session decision. The Administrative      Committee is finalizing a proposal to submit to Session with procedures and protocols. While the final details are all still fluid, I want you to know that real plans are in the works to make indoor worship a possibility.
3)  Are the church finances where they need to be?
Yes, by the grace of God and the generosity of all of you- we are on track and where we need to be. We will continue to collect offering at our outdoor services and through the mail. I encourage you to take a look at your stewardship booklets to see where we're are headed; there is a lot of enthusiastic hope around the church!
The Christian faith is a perpetual tightrope walk. On one side is a pit of knowing despair; the other side is a pit of joyful ignorance. Both sides are pulling at us stronger than ever. Don't fall… just keep walking. Keep your eyes forward with an awareness of the two chasms at your sides, but just keep walking.
We are all in this together: outside, inside, online, on the phone, in our prayer, in our devotions, and in our service for the kingdom.  We've got this- together!
In love and gratitude,
          Matt
https://media.myworshiptimes31.com/wp-content/uploads/sites/90/2020/10/01094251/IMG_5512.jpg
640
480
dseale
http://fpcrm.org/wp-content/uploads/sites/90/2017/02/fpcrockymount_logo.png
dseale
2020-10-01 09:43:05
2020-10-01 09:43:05
October 2020